Portfolio APAC
Phnom Penh, Cambodia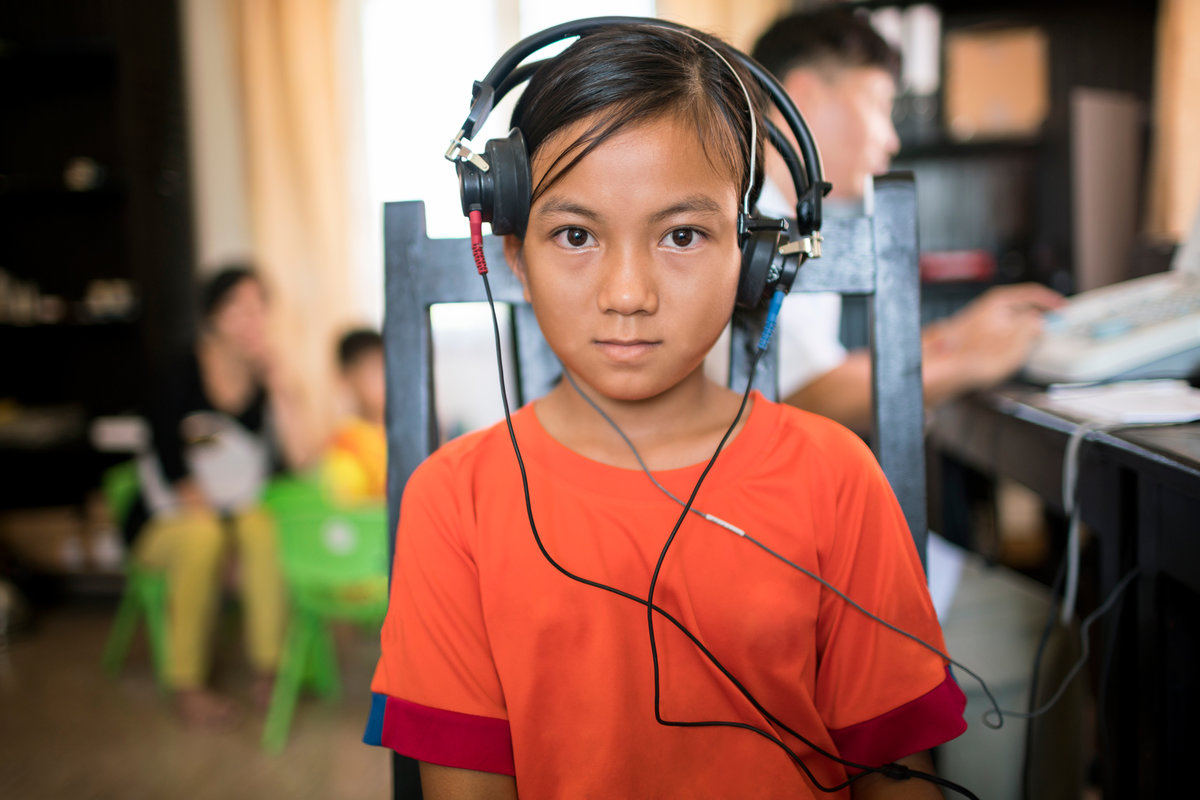 Place
Phnom Penh, Cambodia
Project partner
All Ears Cambodia (AEC)
Funding period
2010-2017 & 2020-2025
Support
Technology
Funding
Expertise
About the project
AEC is a non-profit organization founded in 2003, providing hearing care to children from low-income families, educating audiologists and hearing care staff. Our Foundation has been supporting this partner since 2010. AEC employs 23 staff and two volunteers in five clinics.
The five clinics, some of which are located in rural areas, enable the project to provide consistent audiological services to Cambodian children. The team puts a strong focus on capacity building and collaboration with other NGOs, hospitals and the Ministry of Health.
In the coming years, they will scale up and cover the entire care continuum (screenings, diagnostics, fitting, auditory habilitation, family support, capacity building for local teams), introducing newborn screenings and auditory-verbal therapy to their services.
Project objectives
Comprehensive audiological care
Local capacity building through clinical infrastructure and process development
Continuous training of local staff
Impact and achievements
One of the main goals of this project is to develop a pediatric hearing aid fitting protocol. Through extensive training in Real Ear Measurement to obtain the optimal hearing improvement, the clinical team was able to strengthen their skills in fitting hearing aids to children. The training was provided remotely by volunteers from our Foundation.

In the past years, the AEC clinic in Phnom Penh has expanded its reach and become increasingly regarded as a community clinic, with services that are well utilized and respected.

Key achievements in 2021/22: