Portfolio APAC
Tamil Nadu, India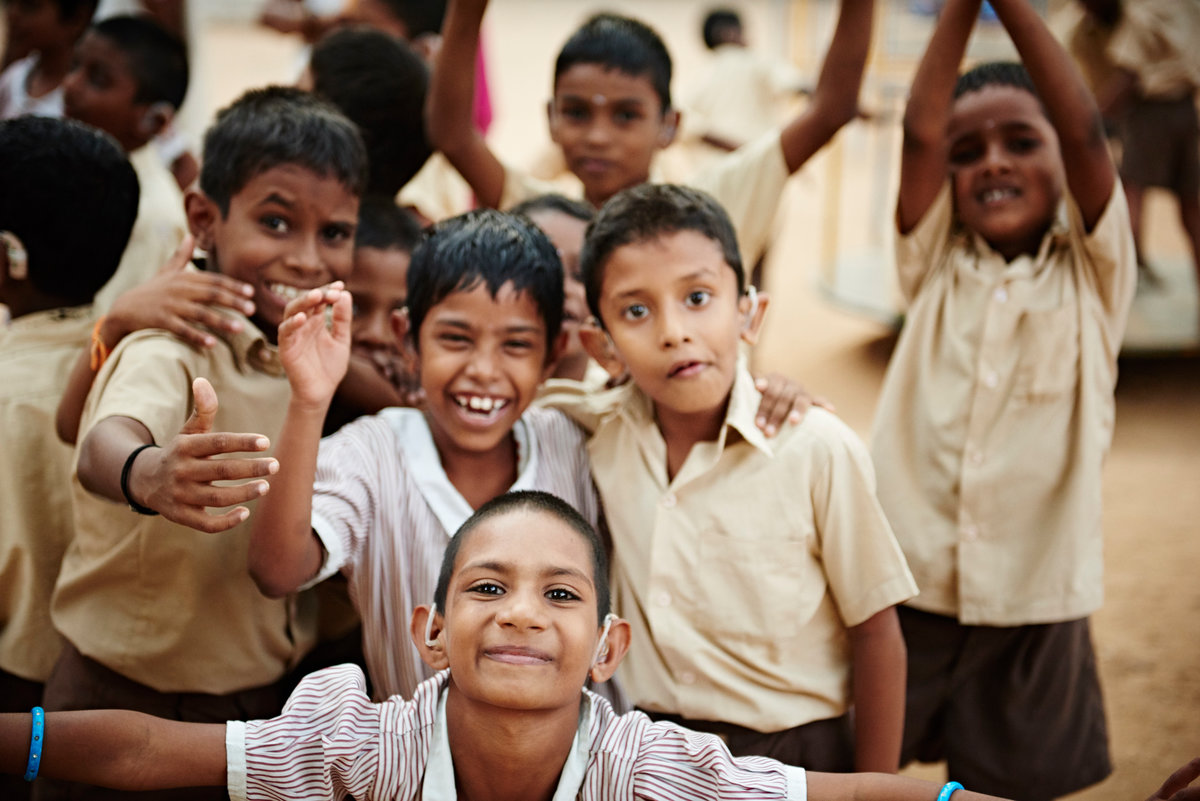 Project partner
The Silvia Wright Trust (SWT)
Support
Technology
Expertise
About the project
In 1982, Sylvia Wright, while living and working in India, founded the Sylvia Wright Trust advocating for children with disabilities. Since 2014, HTWF has been supporting the Rangammal School in rural Tamil Nadu, also founded by SWT.
The largely residential school provides education for 200 children and students (ages 4-16+). The staff members are specialized teachers for children with hearing loss. A team of five teachers has been trained in basic audiology by our Foundation and volunteer audiologists from the UK. They can now deliver a good standard of audiological care and fit hearing aids on site.
Project objectives
Provision of hearing aids to new students
Aftercare of students already wearing a hearing aid
Impact and achievements
The school was closed almost continuously from March 2020 to February 2022 due to the Covid-19 pandemic. During this time, classes were held online, and parents often traveled long distances with their children to access an Internet signal. Teachers were assigned to student groups and remained in regular contact with them, primarily by phone.
Hearing care support resumed for a short period in late 2021 when the school reopened. The ears and hearing aids of all 200 students were checked, and new impressions were taken for ear molds.
Key achievements in 2021/22: